Iced Earth
Live @Komma, Wörgl
Dienstag, 3. Juli 2018 ab 18:00 Uhr
Im Juli dieses Jahres besucht eine der dienstältesten, eine der verdientesten und eine der besten US Power Metal Bands ever, erstmals Tirol! Mit Meilensteinen wie
"Night Of The Stormrider"
(zum Classic Review)
,
"Burnt Offernings"
,
"The Dark Saga"
und
"Something Wicked This Way Comes"
haben
Iced Earth
in den 90er Jahren den US Power Metal geprägt und die gesamte Szene aufgewühlt. Mit diesen Meisterwerken und ihrem großartigen
"Incorruptible"
-Album
(zum Review)
im Gepäck, mit dem sie erstmals seit Jahrzehnten wieder an ihre einstige Klasse anschließen konnten, besuchen Jon Schaffer und seine Mannen das Komma Wörgl.
Epische, pathetische Balladen wechseln sich bei
Iced Earth
mit wuchtigen, sperrigen Power Metal Brechern voller Durchschlagskraft ab. Die atmosphärischen, großen Melodien funktionieren live genauso gut wie die ruppigen Nackenbrecher und Jon Schaffers unverkennbare Riffsalven und so werden bei
Iced
Earth immer denkwürdige Konzerte geboten, bei denen weder die Setlist, noch die Performance oder die Stimmung Wünsche offen lassen:
Hier wird garantiert jeder aus den Schuhen gerifft!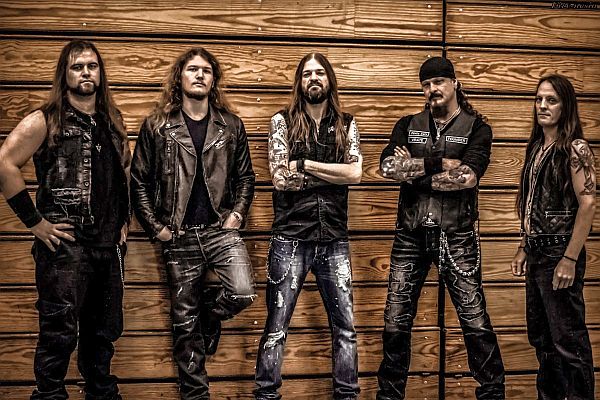 VERLOSUNG:



Darkscene

verlost Tickets für diese Show. Wer ein Ticket gewinnen will, schickt einfach eine E-mail mit dem Betreff "ICED EARTH" an folgende email Adresse:

gewinnspiel@darkscene.at

Im E-mail muss der Name klar ersichtlich sein.
Aus allen Einsendungen werden Gewinner gelost, deren Namen auf der Gästeliste der Show stehen.
Der Rechtsweg ist ausgeschlossen.

Die Leitung zum Gewinnspiel ist ab Freitag, den 1. Mai um 10:00 geöffnet.
Einsendeschluss ist Sonntag, der 24. Juni um 12:00!

Die Gewinner werden per E-mail verständigt.